Colorful Fashion for Every Season: Discover Our Bomber Jackets!
We are a Polish brand specializing in colorful clothing inspired by art and great design. Our flagship product is the bomber jacket that adds character to any outfit. At CACOFONIA Store, you will find two types of bomber jackets that offer you plenty of styling possibilities: the classic bomber jacket and the short bomber jacket. We have prepared a comparison of these styles for you.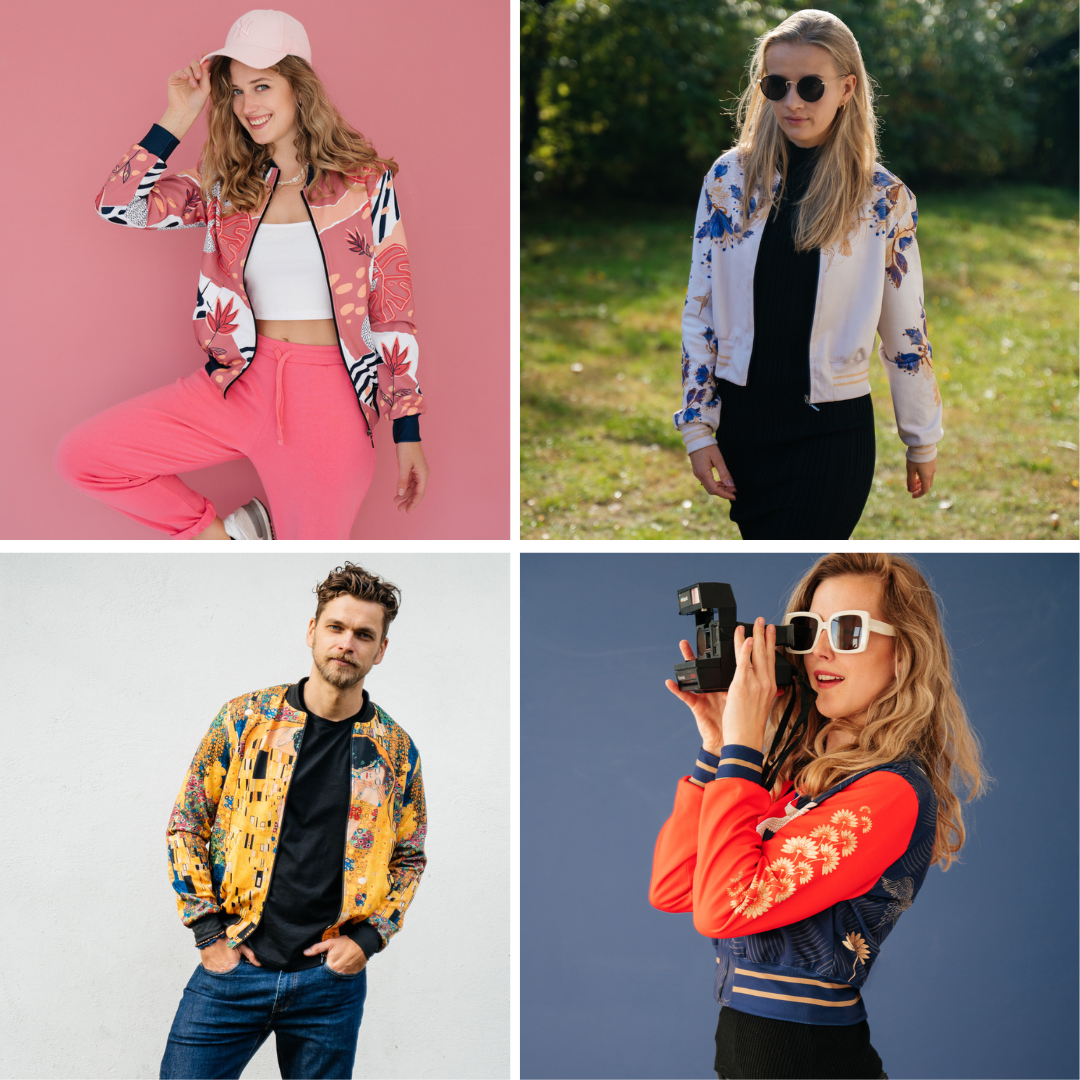 Classic Bomber Jacket with patterns
Our classic bomber jacket with a universal cut was created for both women and men. This model features two outer pockets and one inner pocket, providing enough space for storing small items. With this bomber jacket, you can add a casual touch to your everyday outfits. It suits both sporty styles and more elegant outfits.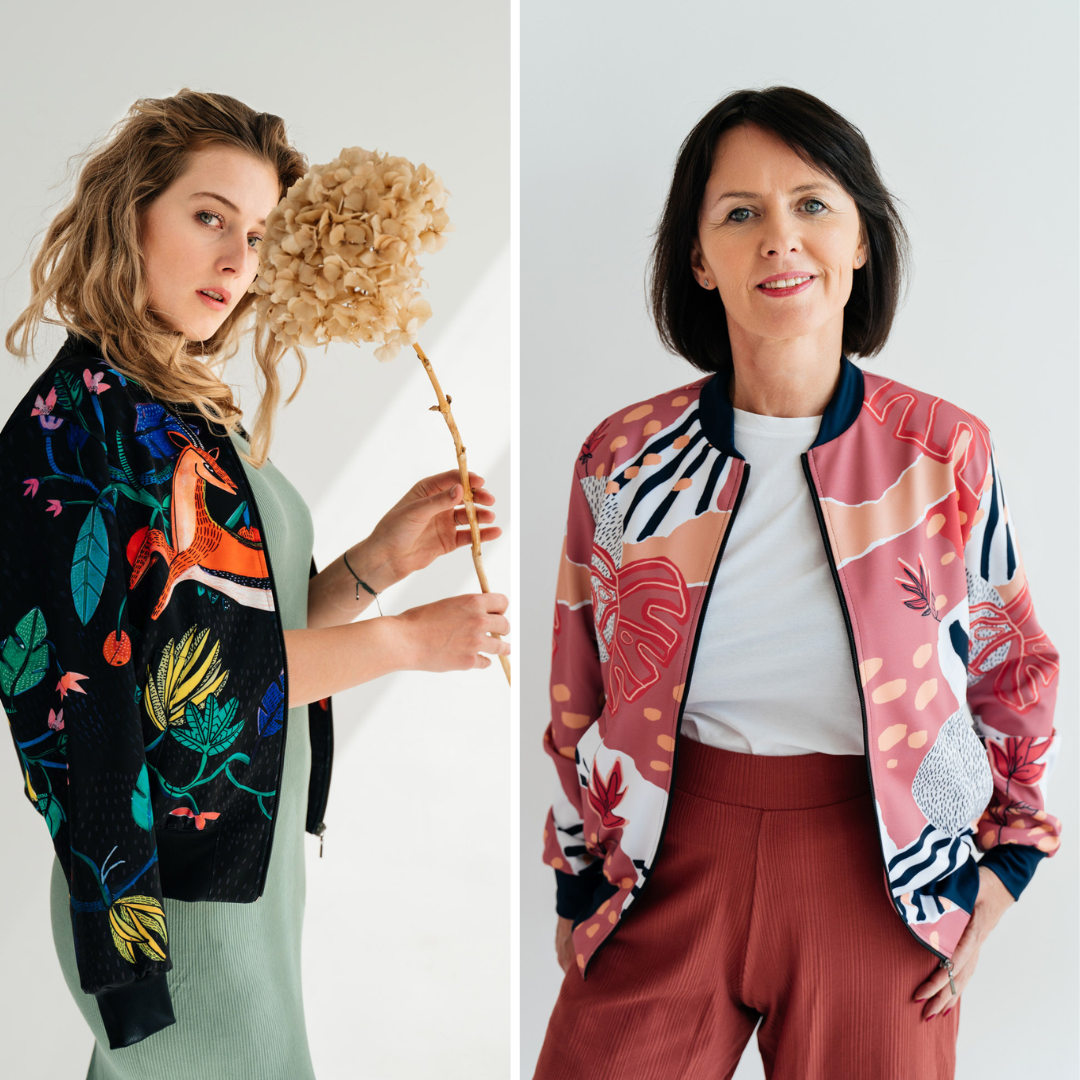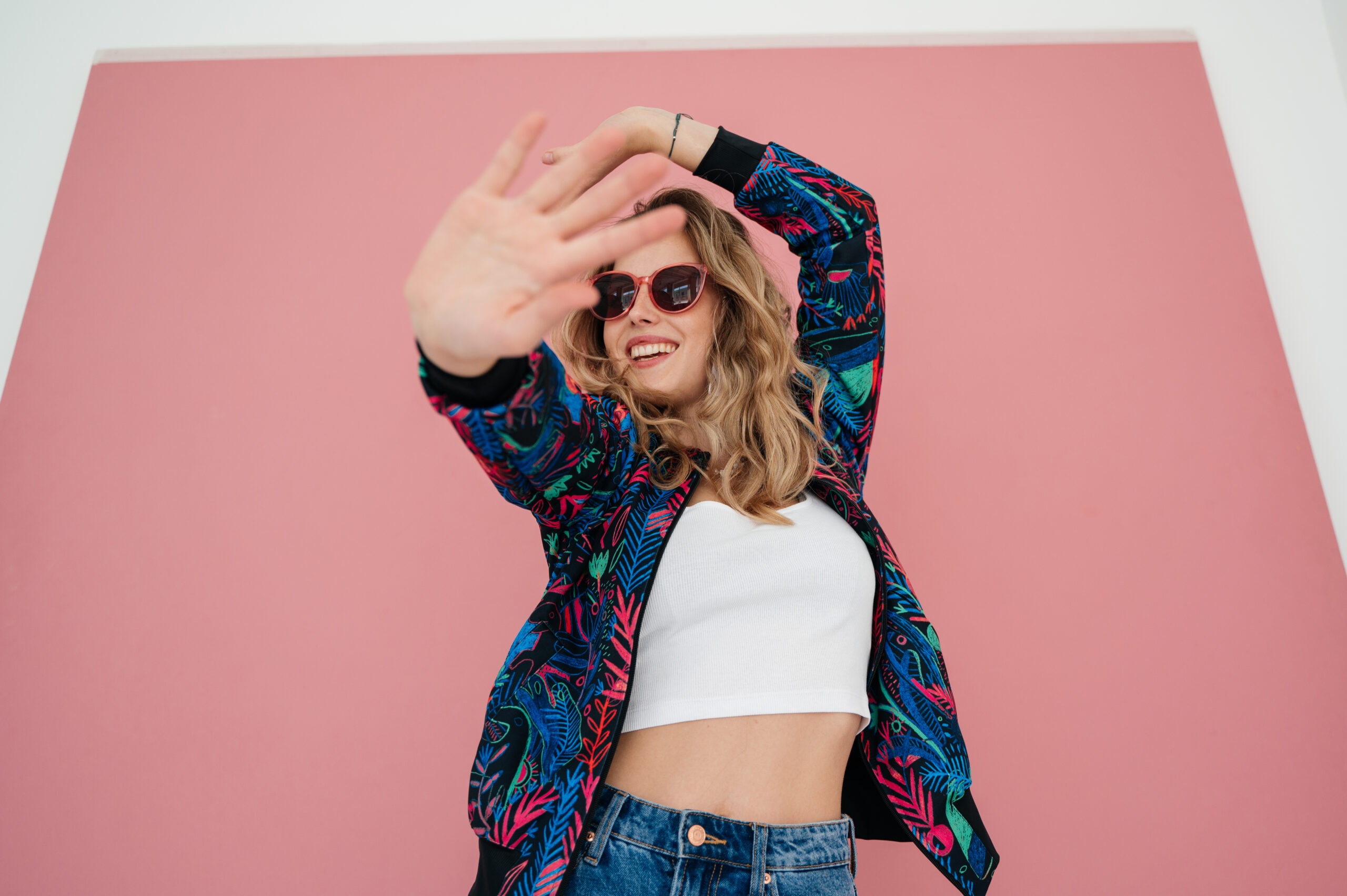 Colorful Short Bomber Jacket
The second model is the short bomber jacket, perfect for women. This stylish jacket has one inner pocket and pairs well with both dresses and high-waisted pants. It allows you to create original, feminine stylings that will catch attention. By adding a short bomber jacket to your wardrobe, you gain an additional layer of clothing that is both fashionable and practical.
Short or longer Bomber Jacket? See the comparison.
Below you can see a comparison of the classic and short bomber jackets with your favorite Colorful Jungle pattern.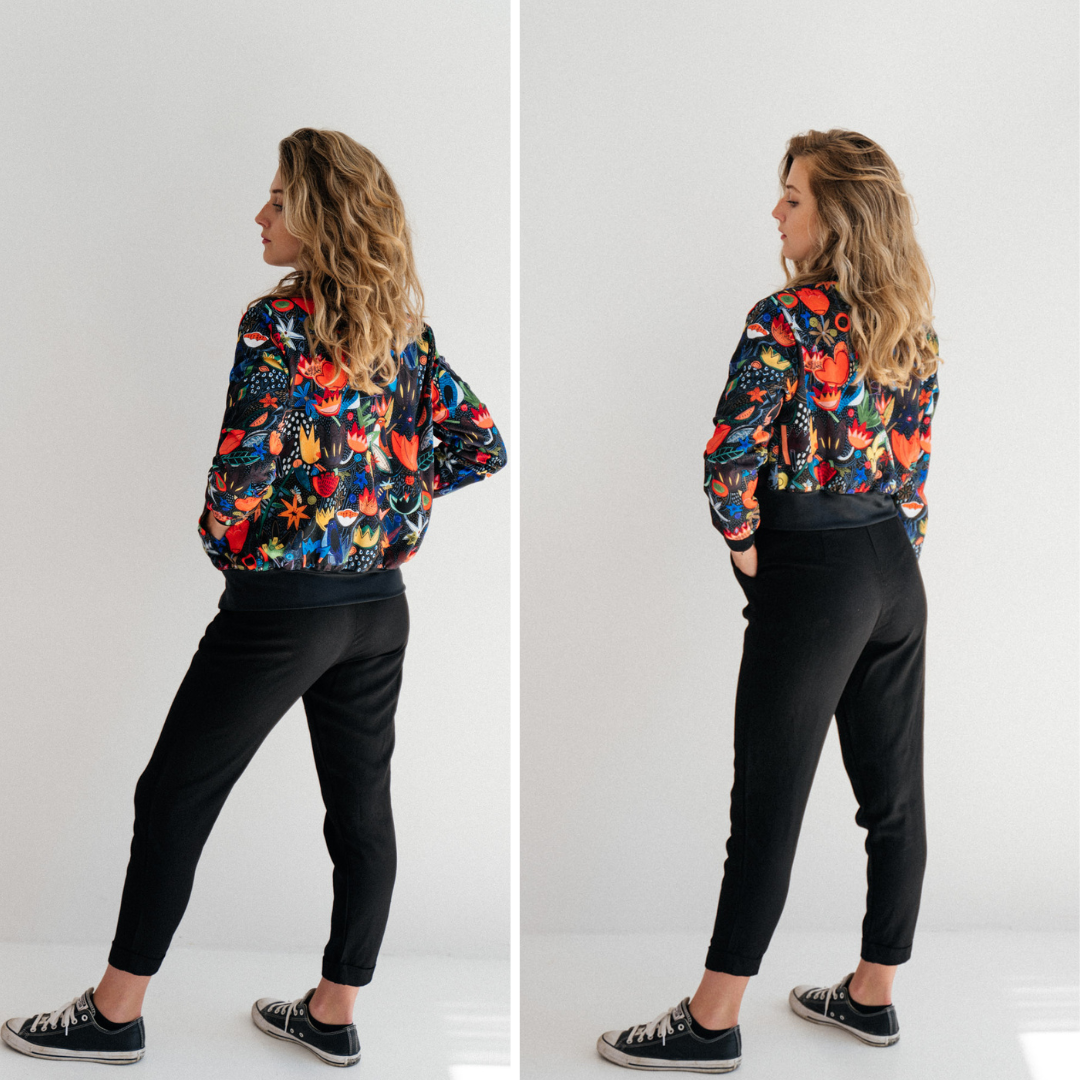 Bomber Jacket styling – many ideas and possibilities
Colorful bomber jackets are incredibly versatile. You can wear them in many different ways to express your unique style. For the bold and creative, we recommend choosing jackets in intense colors that bring life to even the simplest outfits. If you prefer more subdued but still interesting color combinations, we offer our calmer patterns that you can easily match with your wardrobe.
Our bomber jackets are not only fashionable but also functional, with durable colors and comfortable wear. They work well both as a jacket over a blouse and as a transitional outerwear piece worn over a sweater. Thanks to our wide size range, everyone will find the perfect fit for their silhouette. Our classic bomber jackets are available in sizes from XXS to 6XL, and short bomber jackets from XS to 2XL. Regardless of your body shape, you will certainly find the right size for yourself.
So, which style of bomber jacket will you choose? Visit our CACOFONIA store! We are shipping worldwide!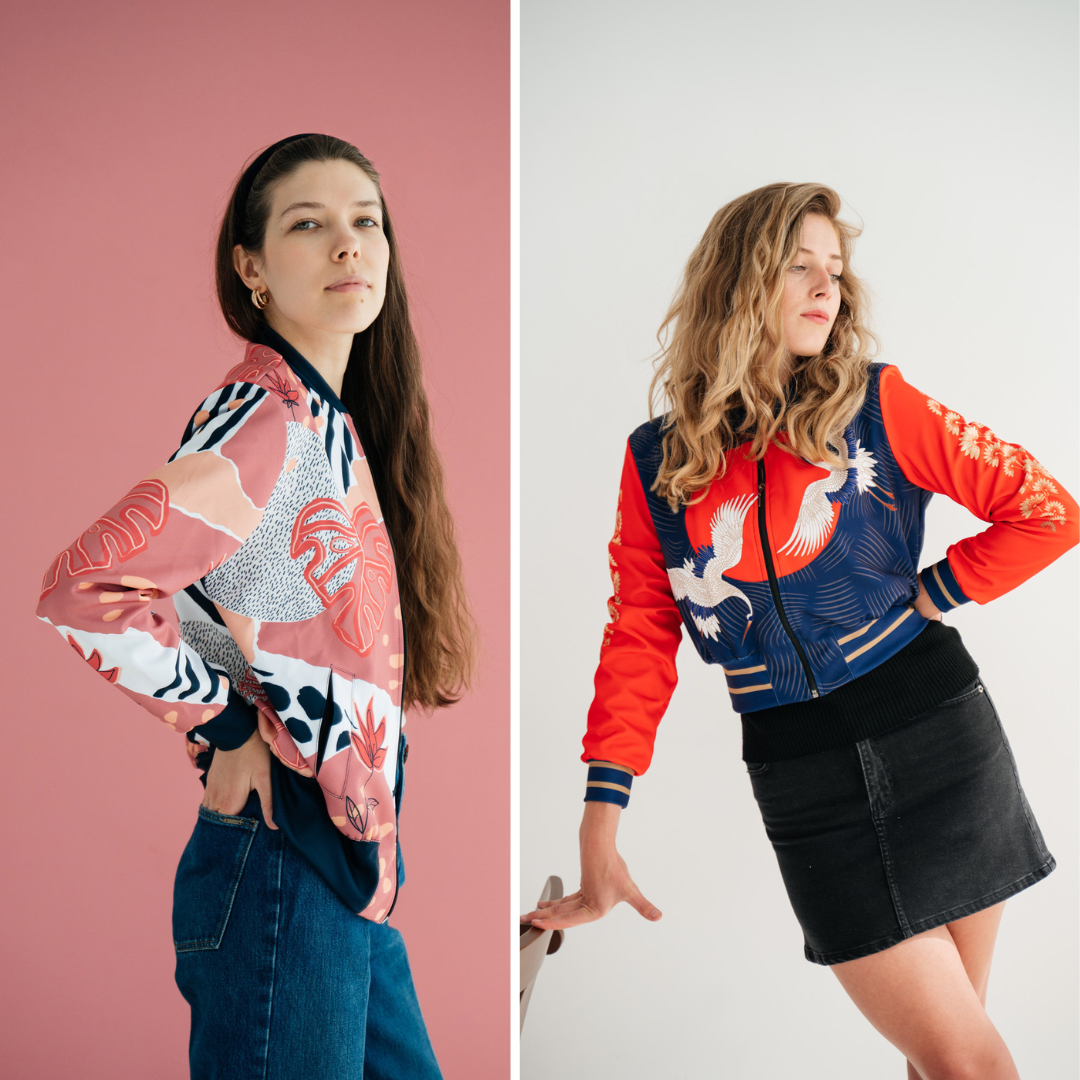 CACOFONIA – a Polish brand inspired by various forms of art.