Get ready for the release of the newest "Barbie" film in Summer 2023!
Pink clothes, Barbie, and fashion. Who doesn't associate this doll with their childhood memories? Now, thanks to the Barbie movie, we can rediscover her and see her story from a different perspective. The movie's premiere is also a fantastic opportunity to celebrate the beauty of diversity and express ourselves through fashion. Barbie has been a style icon for years, and now we can get inspired by her pink outfits and adapt them to the modern times.
The color pink – delicacy, strength, and courage
The color pink evokes many associations, and much depends on the shade. The first association is delicacy and subtlety, followed by romance and love, with symbolic hearts usually being pink or red. Intense shades of pink often represent optimism, joy, and a holiday vibe. Once stereotypically reserved for girls, today we know that pink works great regardless of gender. But pink is also a color of equality and the fight against violence: it frequently appears in this context, especially in social campaigns. What does the color pink remind you of?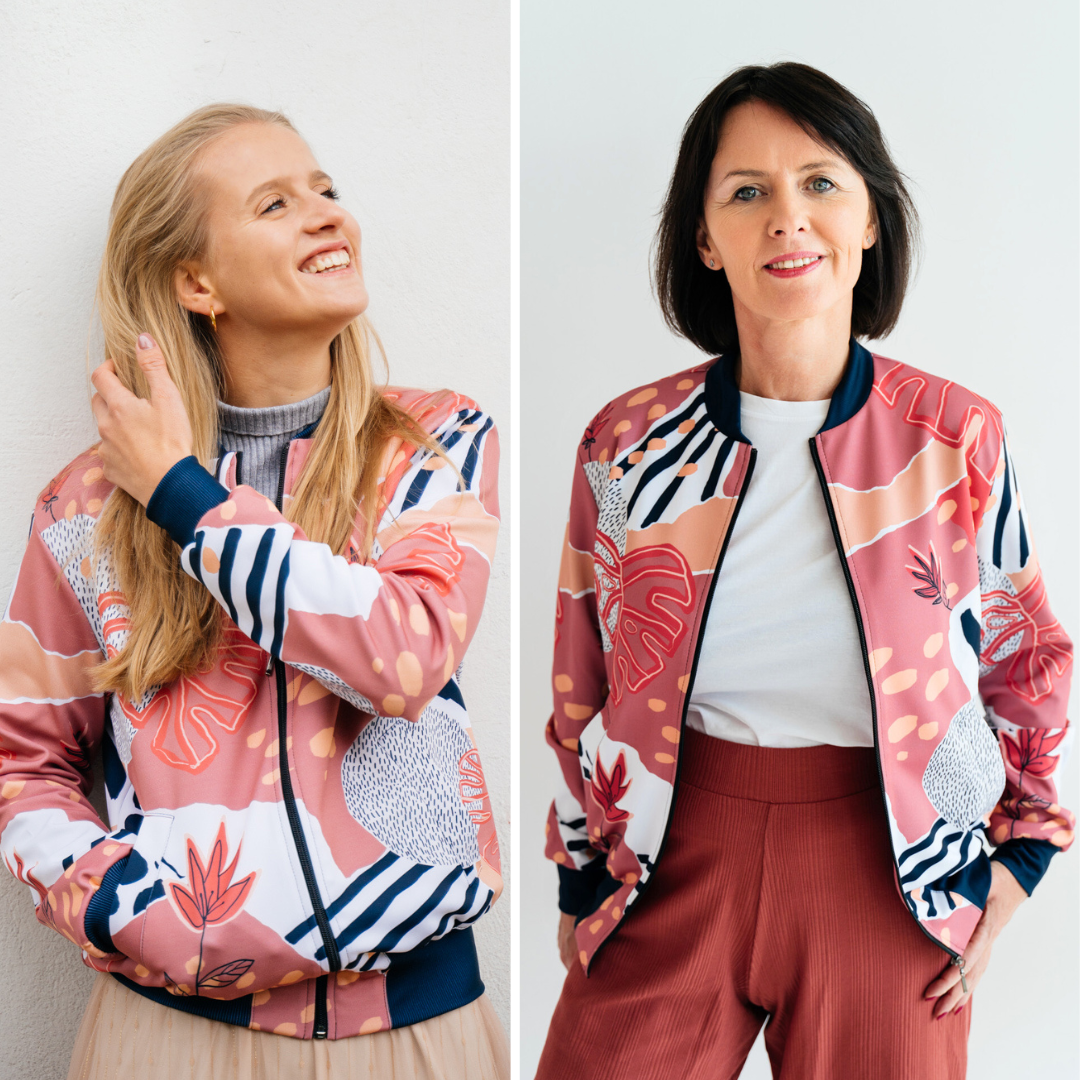 Pink clothes – the pink bomber jacket
One of your favorite patterns in our collection is the Pastel Jungle and its softer variation, the Classic Pastel. The pink bomber jacket is a timeless hit, not just for this season. The shade known as dirty/dusty pink blends with graphic elements like flowers, stripes, and dots.
The Pastel Jungle pink jacket is finished with dark navy cuffs, while the Classic Pastel pink bomber jacket comes with pink-toned cuffs. Both pink jackets have a black perforated lining with an inner pocket for your phone and other small items. Our bomber jackets are available not only in the classic version: our short pink jacket is a perfect choice for those who prefer shorter cuts. It pairs beautifully with high-waisted pants and dresses.
All pink look
In the world of fashion, we know the all-white look, the all-black look. How about the all-pink look? A "full-on pink" outfit might not be for everyone, but it could be your color and style!
Pink hoodie
We care about making you feel comfortable and confident while wearing our products. For those who prefer hoodies over jackets, we've prepared the Pastel Jungle and Classic Pastel patterns on our hoodies, regular sweatshirts, and zip-up hoodies. A pink hoodie is a fantastic addition to your sporty outfit.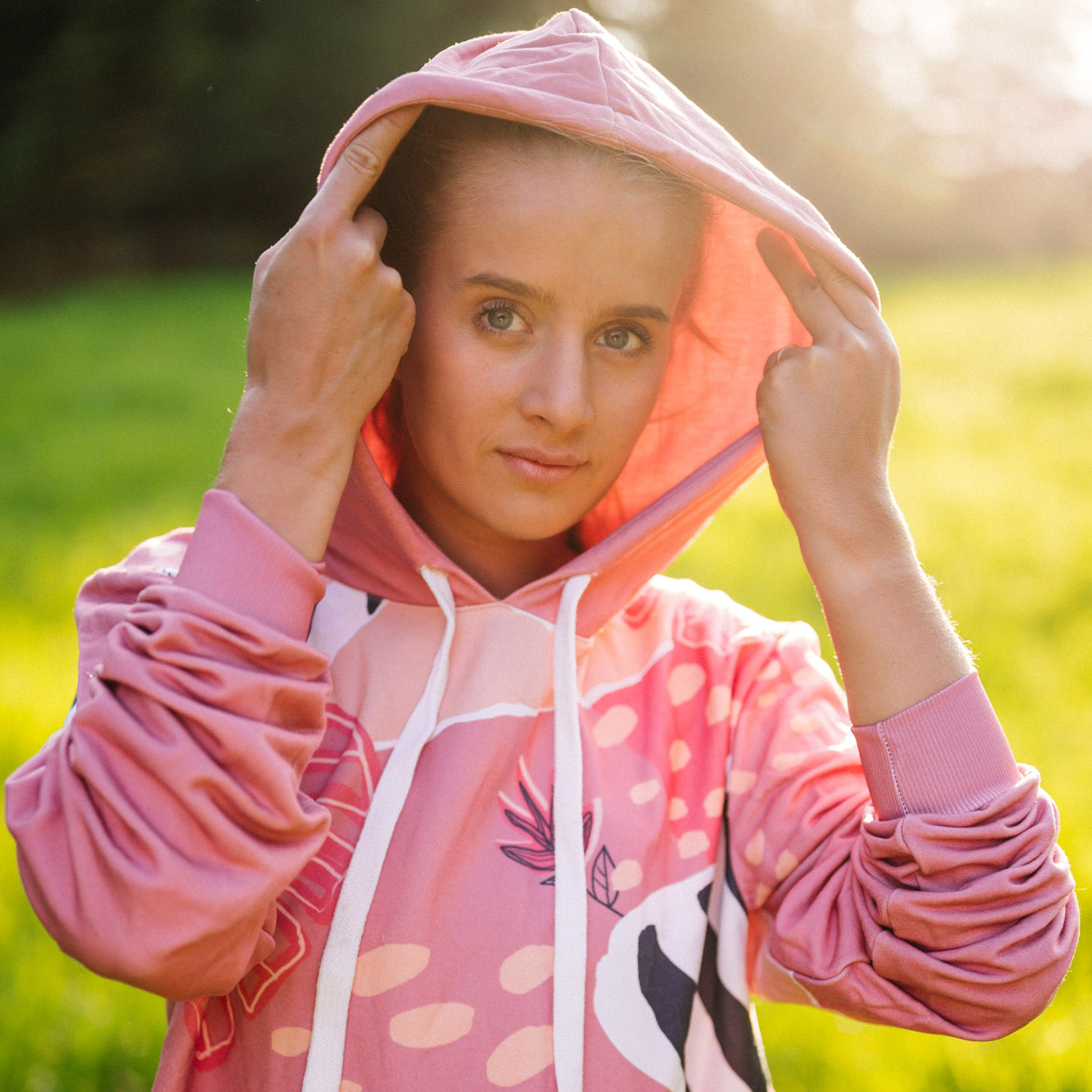 Unique brand's pink clothes
CACOFONIA Store's clothes are designed and sewn in Poland, European Union, in the heart of Polish sewing industry – near Łódź. We offer you durable and unique clothes that will last for years. Not only the quality but also the exceptional design of our clothes will catch your attention. Our hoodies, t-shirts, and bomber jackets are adorned with long-lasting colorful prints, adding a unique character to them. You can be sure to stand out from the crowd and surprise everyone with your distinctive style. In our brand, we prioritize high quality, local production, and intense, yet durable prints.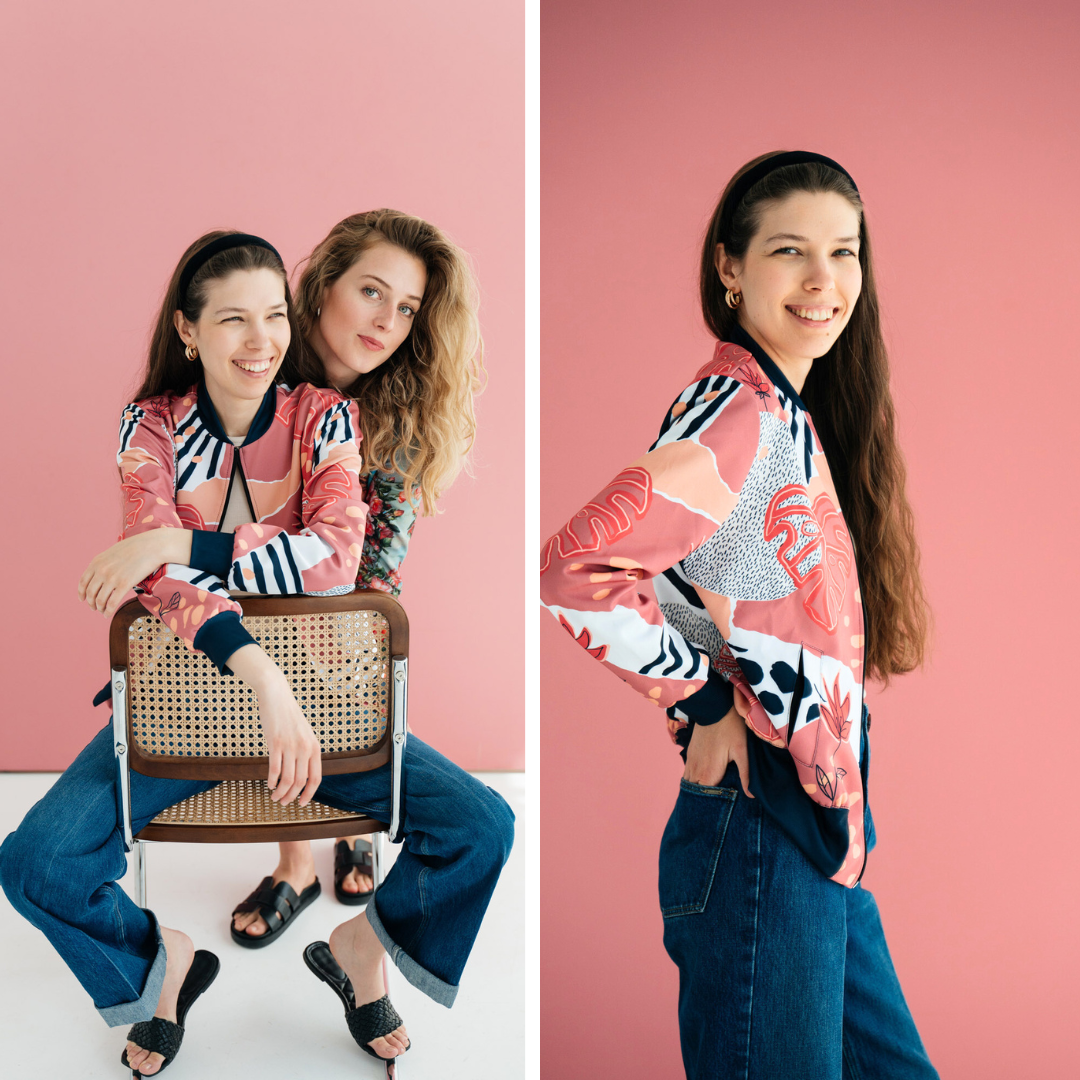 Barbie-style clothes
Now you know why the pink Barbie clothes are going to take over the store displays. In our opinion, the premiere of the Barbie movie is the perfect moment to demystify the color pink. Old associations have faded away, and it increasingly represents courage and strength. Let pink clothes become our shared symbol of self-expression and a manifestation of our individuality.
At CACOFONIA Store, you'll find pink bomber jackets and many other trendy and unique pink clothes from a Polish brand. See for yourself that expressing yourself through fashion is a true pleasure!